Bespoke Experiences
Tailored to your interests to make that perfect Memorable & Immersive Experience
The iTravel Group, in a rudimentary sense of the word a travel company that offers Experiential, Bespoke, leisure experiences with the touch of Luxury and Learning. What makes us stand apart from the crowd is our ability to satisfy an increasing demand for impressive and immersive travel experiences that are tailor made, "outside the box" and a far cry from the mundane, run-of-the-mill tour packages. We offer travel options like Forest tours, Adventure Experiences, Weekend trips, Luxury travel and Corporate MICE tourism, locally & globally. And not only are we the providers of "a one of a kind" and "once in a lifetime" experience; we strive to achieve this in an environmentally friendly and socially conscious way.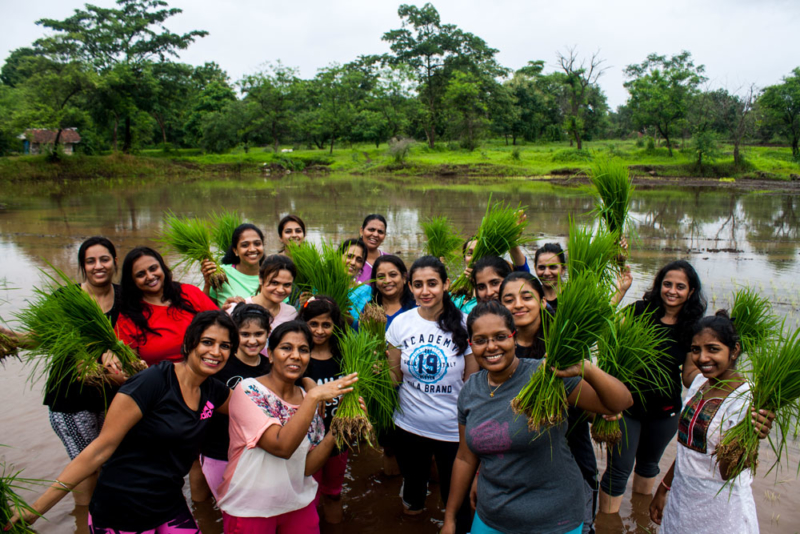 At iTravel we believe in striving and contributing our bit towards some of the burning social or ecological concern that has been put on the back-burner for far too long by everyone else. All iTravel experiences are designed with a social edge, which can be as vividly different, yet highlighting either an endangered species or assisting local communities in leading a better lifestyle. The awareness of these issues are primarily driven via the content delivered across every Experience hence benefitting the local communities at the grass root levels.  And yes some of these projects would entail our traveler's to volunteer and even experience the many facets of the coin.
No request is too big or too small for our team. If it matters to you, it matters to us. This is what makes your escape perfect.
At iTravel, we believe in the Experience more than the destination….
What is an experience, we say it's mesmerizing, life changing, memorable, exciting, entertaining, educative, relaxing, well surely the list goes on & on. At iTravel, we emphasis on providing you with that perfect experience which matches all the possible adjectives.  A typical experience at iTravel goes through a complete life cycle and neatly hand crafted before we have it on offer.
What Make's Us Apart
iTravel experiences everything first hand before it is offered to our travelers
iTravel helps you enlighten with little known facts which help build your knowledge
iTravel believes in capturing every moment to the fullest hence photography is a vital part of every experience
iTravel specialized tour leaders are available on request based on their sets of expertise
iTravel offers round the clock tour support
iTravel tours can be customized to the "T"
iTravel enhances your senses with local cultural experiences
iTravel hidden secrets on every experience available at no additional charges
iTravel provide a fare share to the local communities by providing local cuisine experience
So what are you waiting for, go ahead and iTravel NOW
Our Mascot- The Backpacker represents a relaxed, artisanal soul that goes through life with minimal baggage (in more ways than one!), focused more on the journey than the destination. He is the one who wanders but is definitely not lost and one who is not concerned with either the frugality or luxury of the travel but is more focused on a meaningful, soul-stirring travel experience. Trepidation's of time, social constraints etc. don't hamper The Backpacker from delving deep and tackling first hand pressing environmental concerns or striving relentlessly to give back to a community that helps him stoke the dormant wandering soul which lies within each one of us.
Down this road, that never seems to end
Where new adventure, lies just around the bend
And at every stop I make, I'll make a new friend
Thus stirred by The Backpacker, awakens The Wanderer's Soul which lays subdued in the jaded city-dweller. This inquisitive soul ponders about this infinite world; it yearns for freedom- of time, of space, of the senses. The wanderer's soul has a natural urge for travelling and meeting new people, for gaining insight to different ways of living and experiencing new lifestyles; a constant search of knowledge and using it to make a difference is what whets the appetite of the Wanderer's Soul.
Our Clients
We deliver more than we promise and hence only the best work with us. We are proud to be the preferred travel partners for some of the many well known brands.